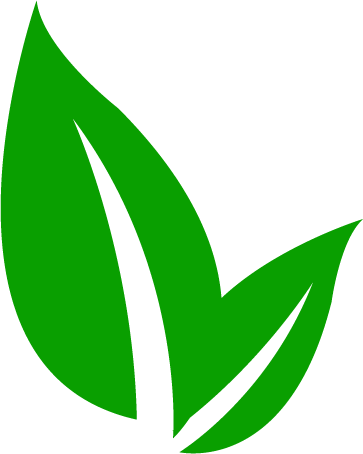 CHILD, COUPLES, & FAMILY THERAPY
Assisting with building and sustaining healthy relationships is a core value of marriage, couple, & family therapy. By utilizing evidence-based practices and behavioral science, therapists offer a variety of strategies to meet your desired goals and to help reduce stress. We understand that the happiness and well-being of your child and family are extremely important to you, and we are passionate about assisting in the change process. Therapists work with you in a warm and friendly environment. For children, we use play-based, behavioral therapy while working closely alongside parents and caregivers.
Relationships are the very foundation of feeling connected throughout life. In every relationship, it is common for issues to arise, leaving couples feeling like they are not on the same page or not getting what they need from the relationship. Therapists at Life Strategies can assist you and your partner in gaining new insights and learning ways to better communicate, handle conflict, and ways to navigate life's challenges more effectively so that you can find a renewed connection within your relationship.
Couples therapy focuses on improving and developing stronger relationships by altering interactions and patterns that can be harmful to the overall satisfaction of the relationship. Research-based strategies are taught to help couples identify these patterns, reduce conflict, improve communication, and learn ways to reconnect. This specialized therapy assists the couple in finding a renewed commitment in their relationship when desired and appropriate while enhancing their bond.
Life Strategies' Couples Therapists will assist you to find the strategies that work for your relationship that can focus on:
Communicating in a way that gets desired results
Assisting couples in how to make conflicts productive
Changing harmful relationship patterns
Improving intimacy and reconnecting
Navigating through separation and divorce
Strengthening your bond as a couple
Strategies to address anxiety, depression, and emotional and relationship concerns
The following are topics that therapists can assist you and your partner with:
Marriage Preparation
Relationship Conflict
Parenting Challenges
Family Conflict
Sexual Issues
Separation & Divorce
Blended Families
Life Transitions
Depression
Trauma & Abuse
Anxiety
Grief & Loss
Attention-Deficit Hyperactivity
Gender Issues
Unemployment
Addictions
Stress Reduction
Anger Management
Obsessive-Compulsive Disorder
Challenges with children diagnosed with Developmental Disabilities
Infidelity
Reconnecting and reviving the relationship
Improve communication techniques
Daily stressors
Financial stressors
Time commitment issues
We know that the happiness and wellbeing of your child are important to you. Children commonly face a number of issues and stressors that can be alleviated through child and family therapy.
At Life Strategies, we want to provide parents with the tools needed to reduce or alleviate these challenges. Caring therapists assist with addressing your concerns and provide support and guidance every step of the way.
Therapists are committed to providing strategies that are going to make a difference; therefore, our techniques are based on research. Our professionals at Life Strategies are committed to providing each family and child with a customized therapy plan that achieves your desired changes.
Our therapists believe that children learn best when engaged in a friendly and compassionate learning environment. By using child-friendly approaches, we can provide you with tools to address your specific concerns and improve your child's wellbeing.
We work with a variety of parental and child concerns, some examples include the following:
1. Children who have had recent difficulties adjusting to a life change such as a recent parent divorce, new school, loss of a loved one, illness, environment change, etc. who may benefit from ways of coping and managing these stressors.
2. Children who experience difficulties with daily tasks, routines, and responsibilities. These challenges include issues with homework completion, ignoring parental requests, frequent behavioral and emotional outbursts, social difficulties, and school/classroom concerns, among other challenges.
3. Children who display oppositional or highly emotionally reactive behavior such as significant resistance to following rules, aggression, self-harm, frequent outbursts, and disruptive behaviors at home and/or at school.
4. Children who have, or may have autism or a developmental concern (such as communication and social difficulties) and need specialized techniques to improve a variety of skills. Therapists provide families and parents with support, guidance, and strategies to improve the quality of interaction among family members, as well as assisting the child with enhancing individual skills.
Common Topics Addressed in Child and Family Therapy:
Child Conduct Concerns
Defiance & Tantrum Issues
Anxiety
Attention-Deficit Hyperactivity
Intellectual and Learning Disabilities
Autism Spectrum & Related Disorders
Communication Concerns
Developmental Disorders
Obsessive & Compulsive Behaviors
Childhood Depression
Adjustment to Divorce
Emotional Concerns
Social Skills
Bullying
Learning Effective Discipline Strategies
Stress Reduction
Toilet Training
Eating Concerns
Remarriage & Blended Family Issues
Sibling Relationships
Peer & Friendship Concerns
Trauma & Abuse
Understanding Children's Behavior & Development
Anger Management
Sleep Concerns
School Refusal & Conduct Issues
Adolescent years can be a difficult period of time for families and teenagers alike. With the constant changes and challenges adolescence brings, therapy can be a beneficial outlet for teens and families to find meaningful ways to navigate through these challenges. Our therapists are equipped to guide families and adolescents through these difficult transitions and issues that adolescents may face.
Conduct Concerns
Anxiety
Attention-Deficit Hyperactivity
Intellectual & Learning Disabilities
Adjustment to Divorce
Emotional Concerns
Social Skills
Bullying
Autism Spectrum Disorders
Communication Concerns
Developmental Disorders
Obsessive & Compulsive Behaviors
Childhood Depression
Remarriage & Blended Family Issues
Sibling Relationships
Peer & Friendship Concerns
Trauma & Abuse
Learning Effective Discipline Strategies
Stress Reduction
Romantic Relationships
Eating Concerns
Defiance Issues
Assistance in Understanding Adolescent Behavior
Anger Management
Sleep Concerns
School Refusal & Conduct Issues